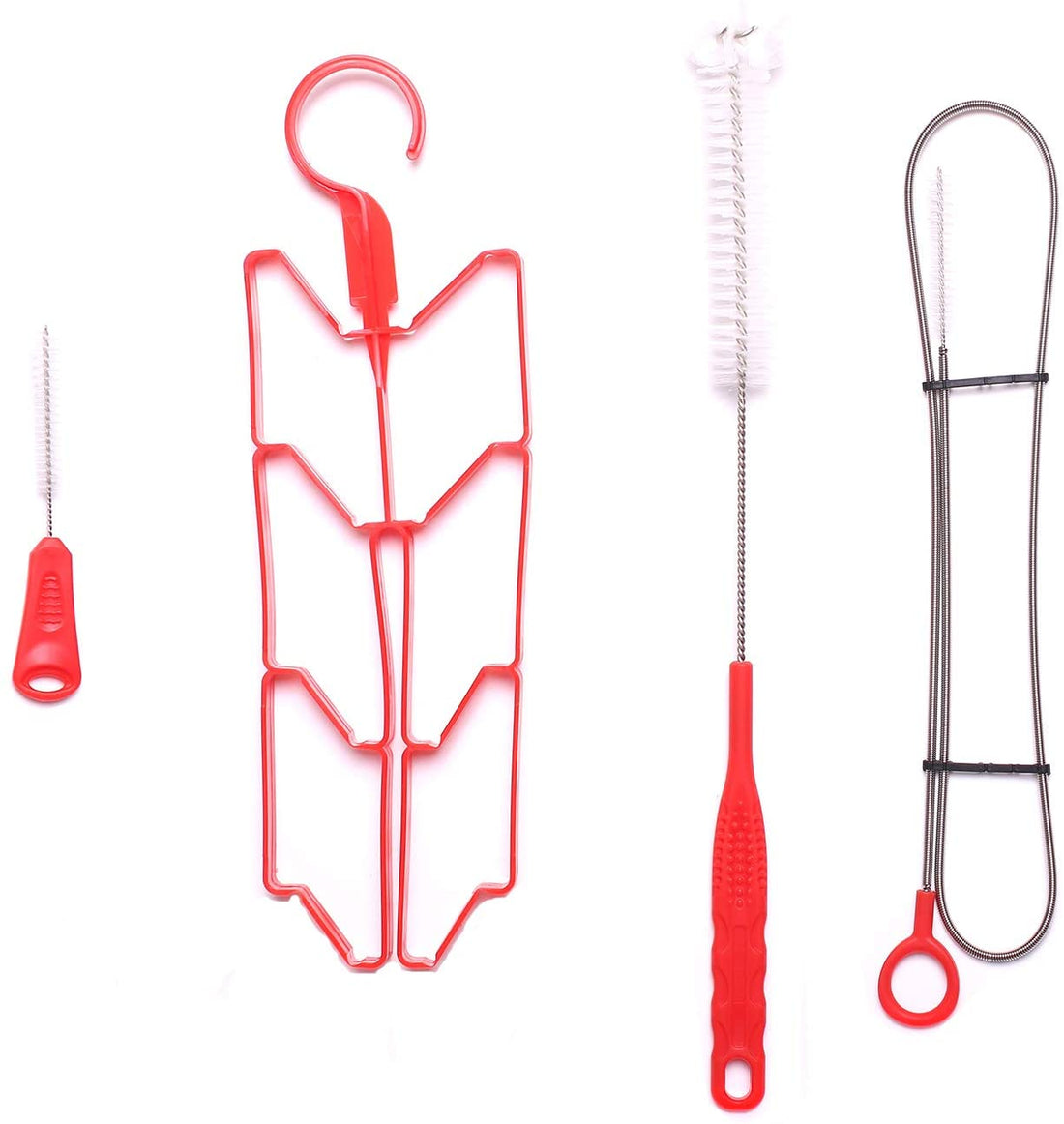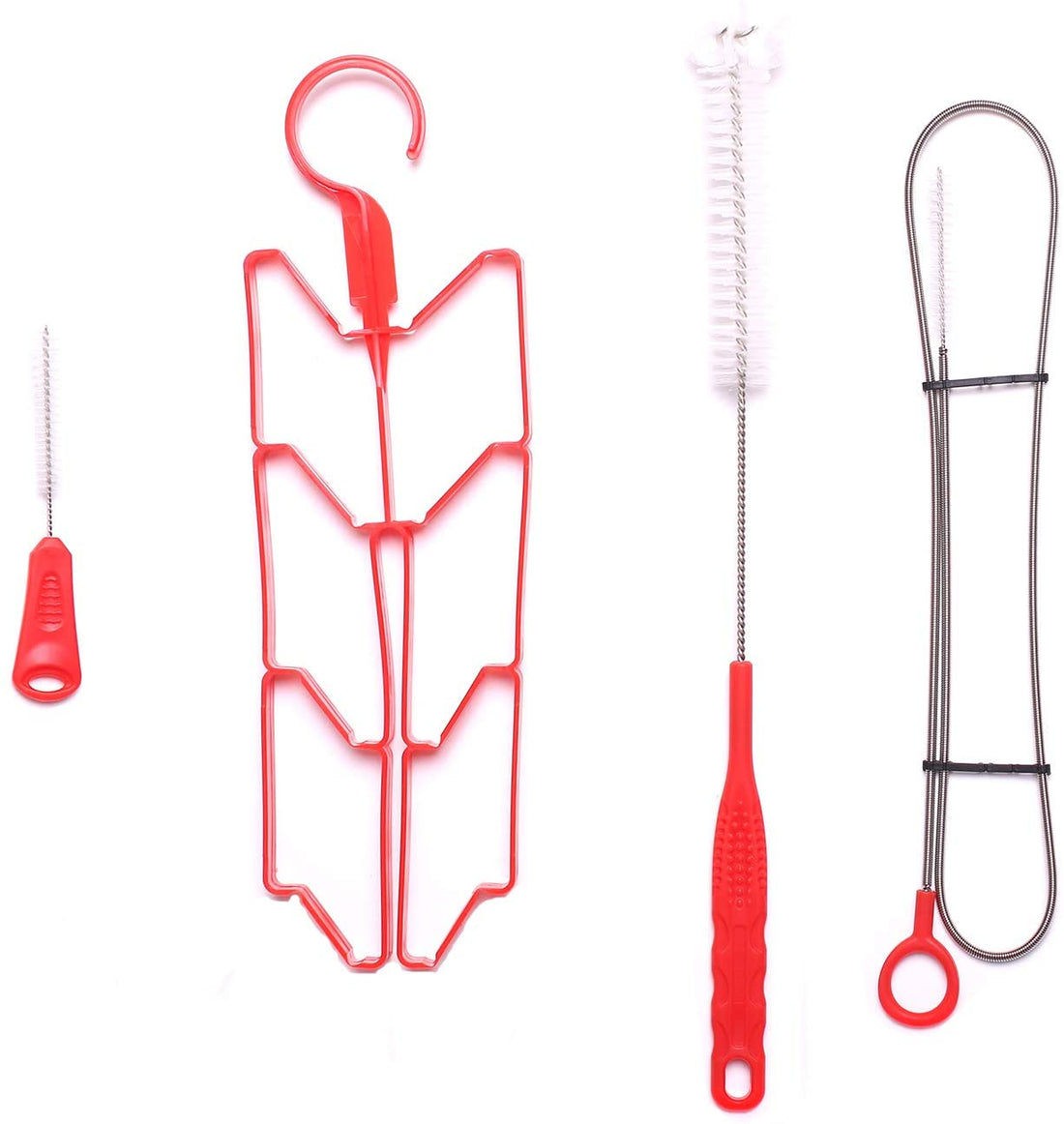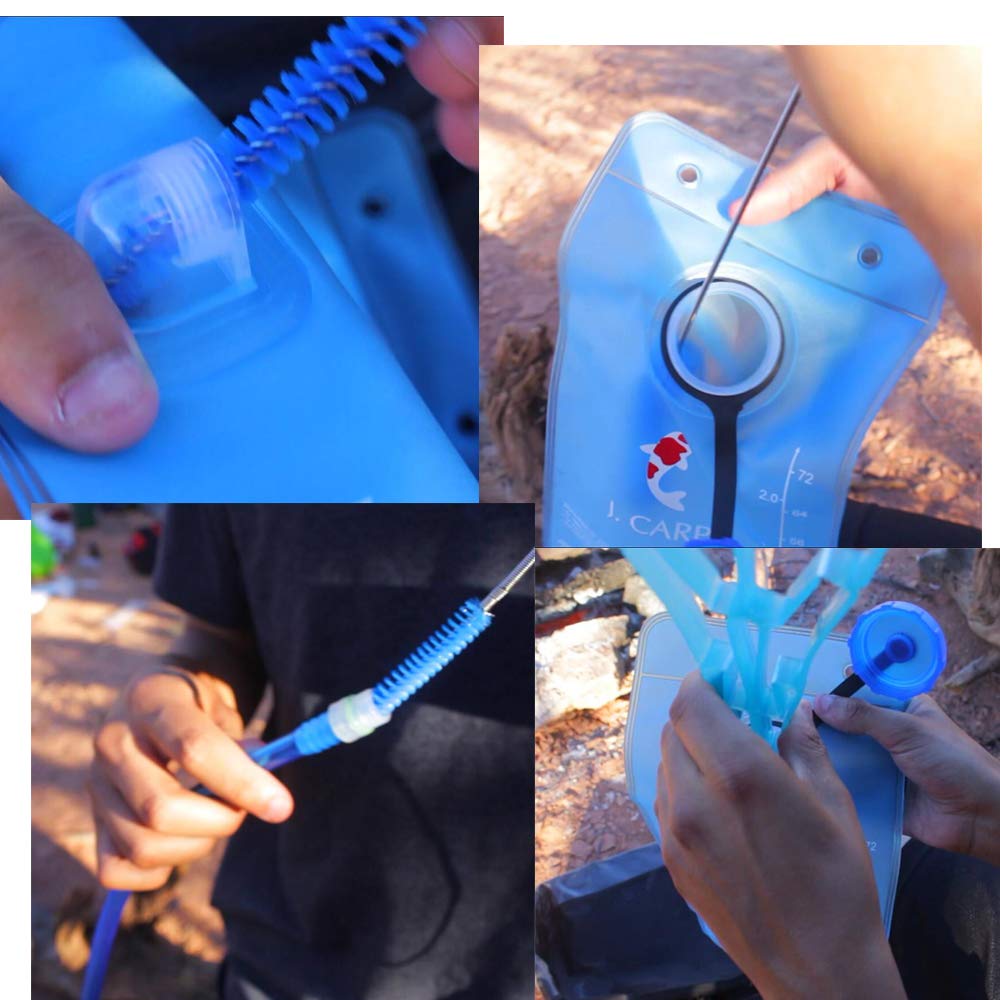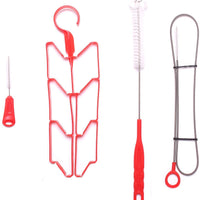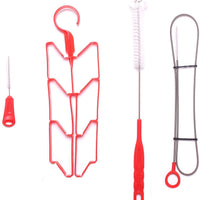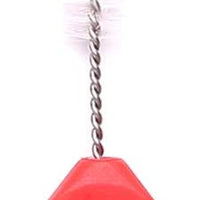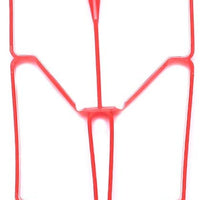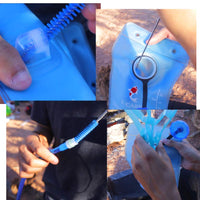 4 in 1 Cleaning Kit, Red Color
4 in 1set for hydration bladder cleaning and drying----1* flexible snake brush, 1* smaller brush, 1* bigger brush and 1* collapsible frame. Stainless Steel 304: Strong and Durable; Brush is straight and enduring

BIGGER BRUSH: used for water bladder cleaning; SMALLER BRUSH: perfect for bite valve mouthpiece cleaning;

FLEXIBLE SNAKE BRUSH: excellent for hose cleaning; designed to clean the whole water tube from start to end

COLLAPSIBLE FRAME: designed for bladder drying, can be squeezed together to fit inside the bladder and allow it to air dry, suitable for any brand bladder with Maximum mouth opening 4.7" and Minimum mouth opening 1.6"

Dingyi is professional manufacturer/supplier for outdoor gear and pet backpack. 
For big order quantity, prices different, pls subscribe or contact us. We Promise to contact you within 12 hours!