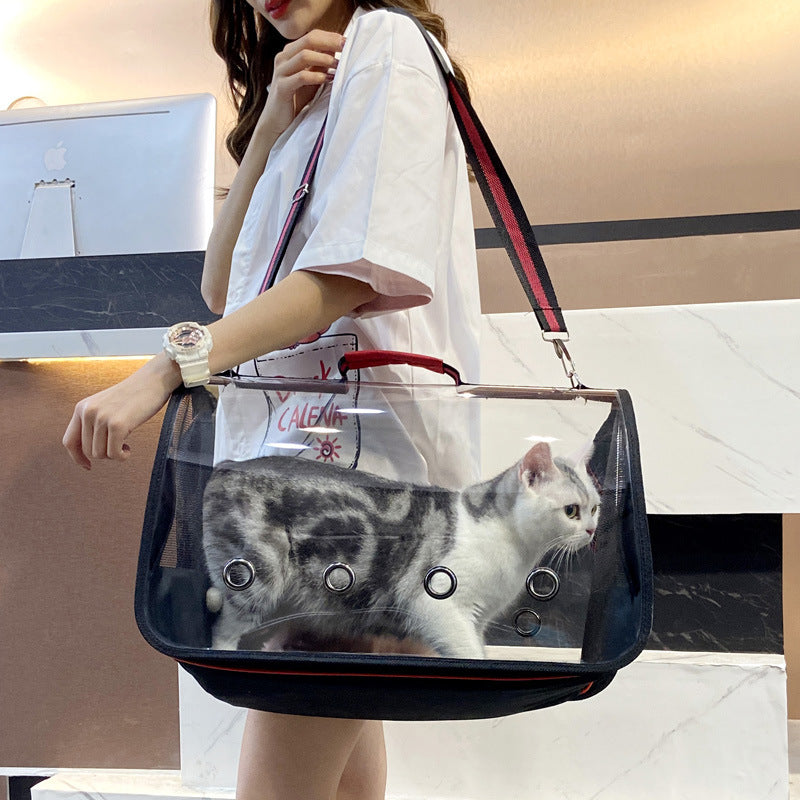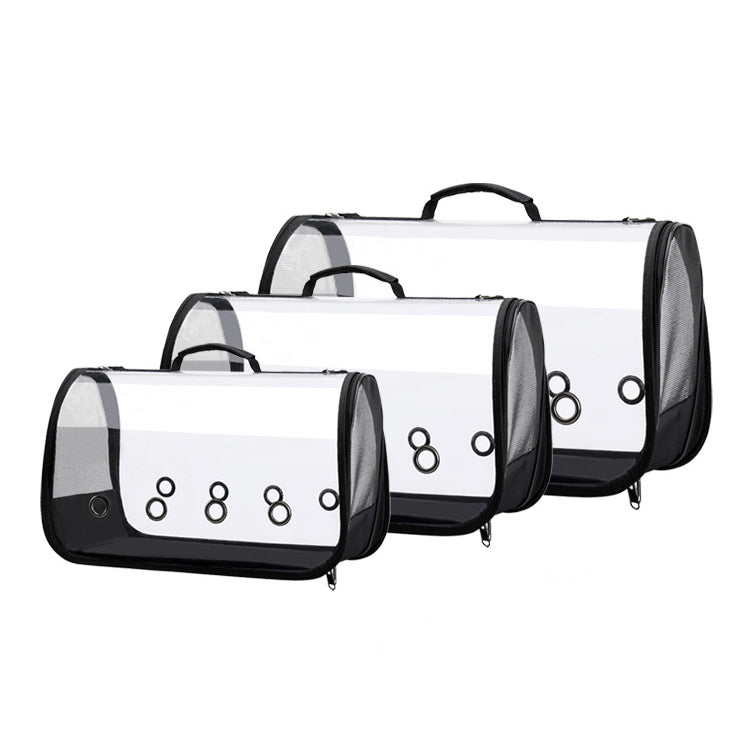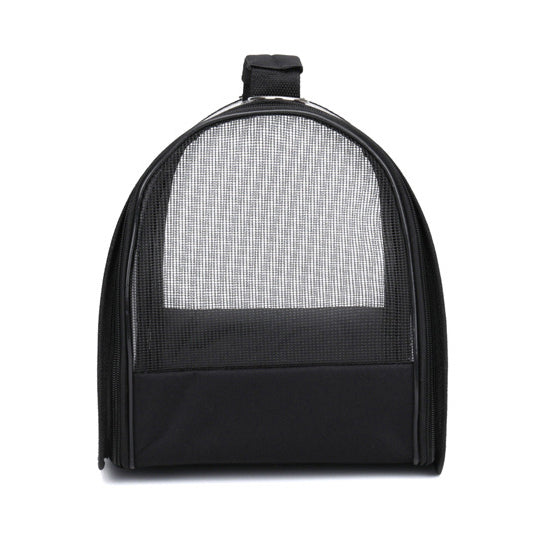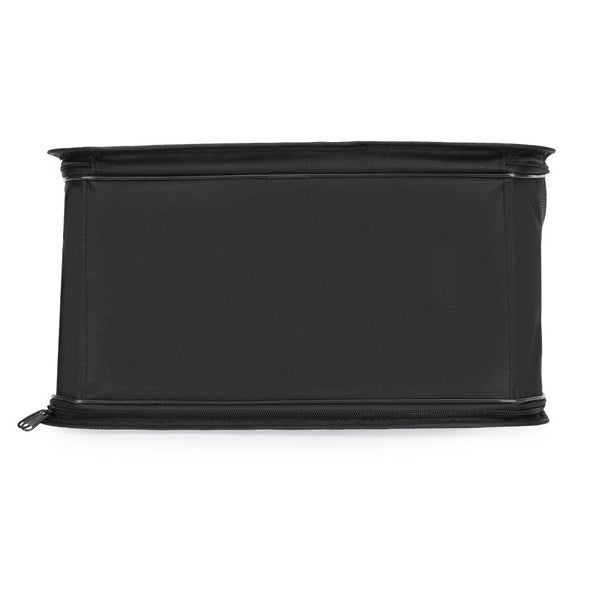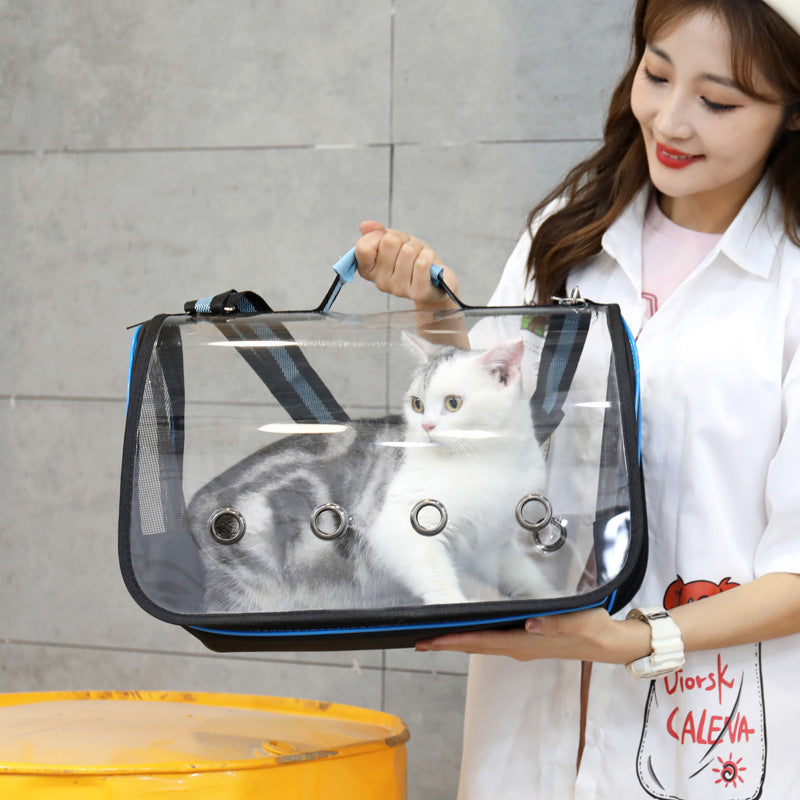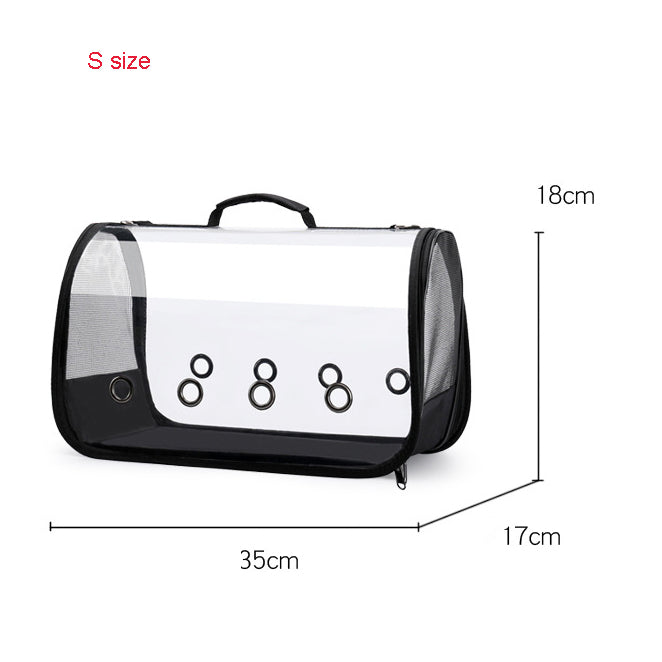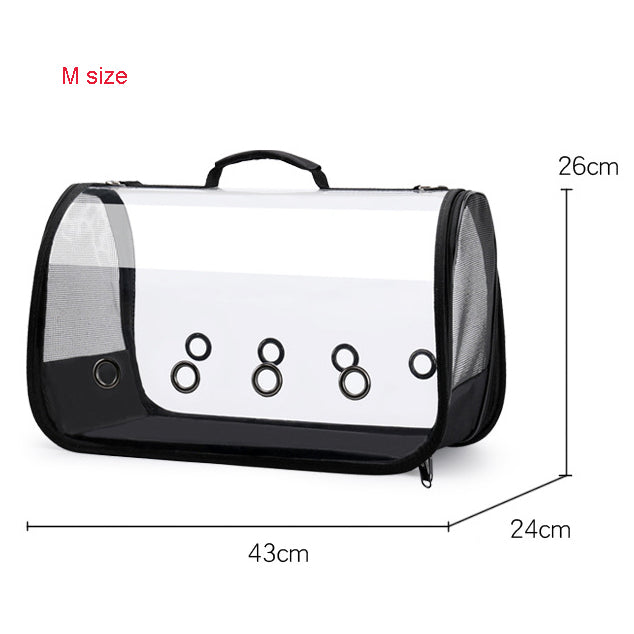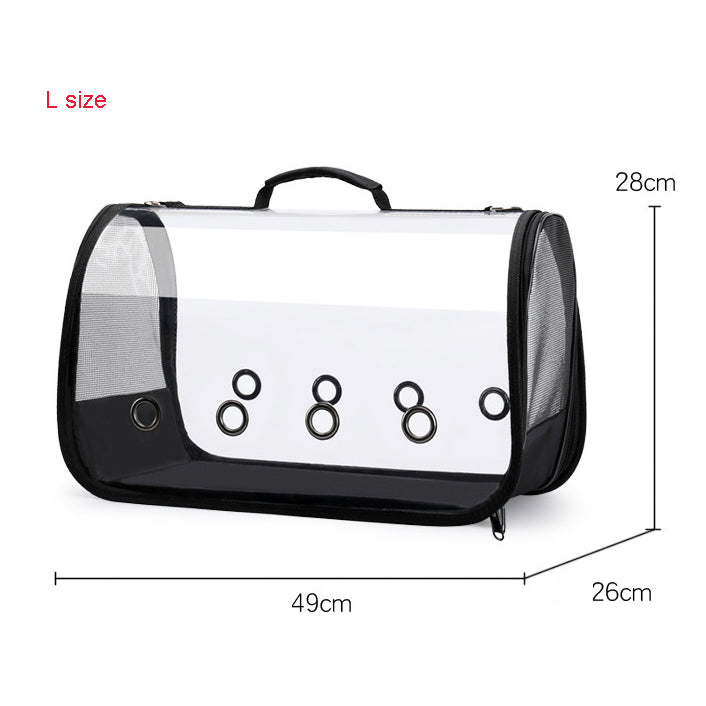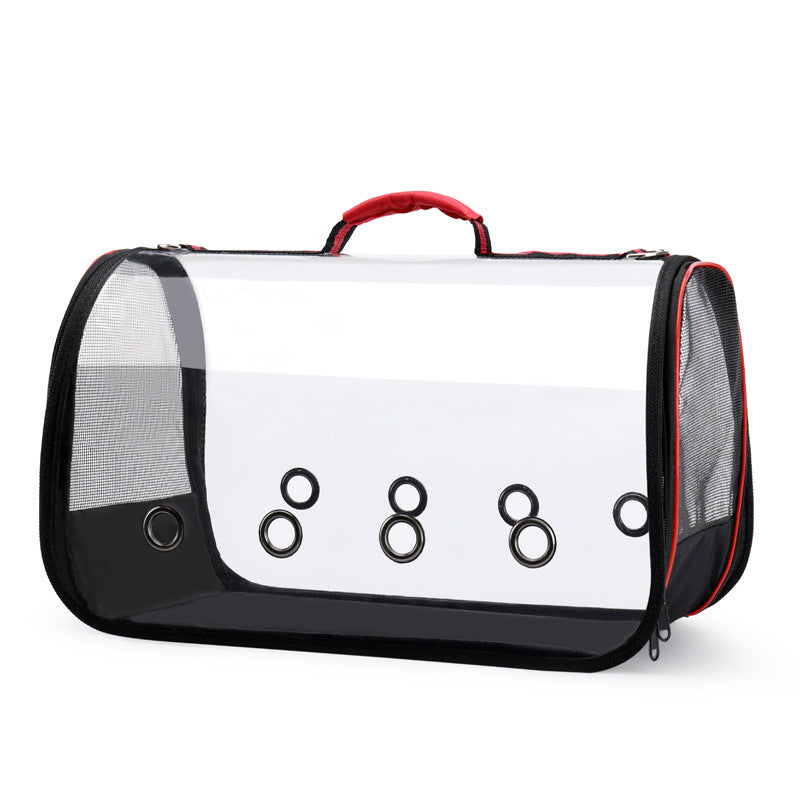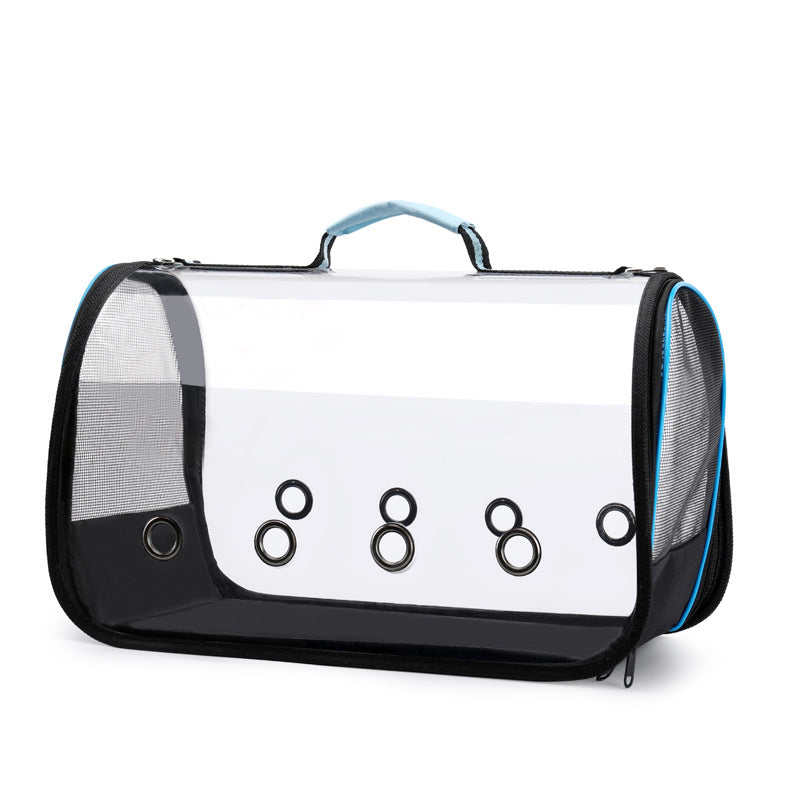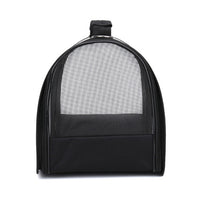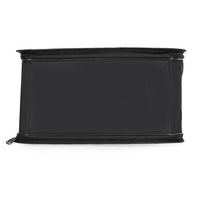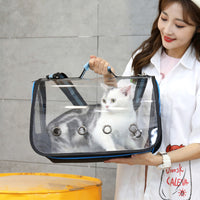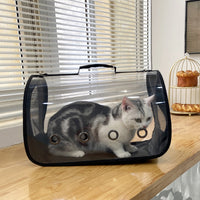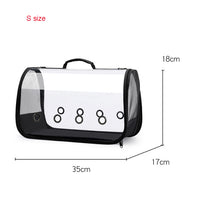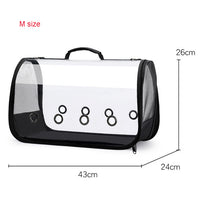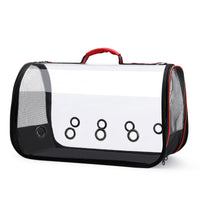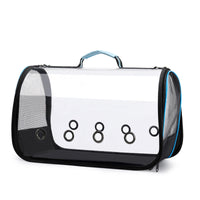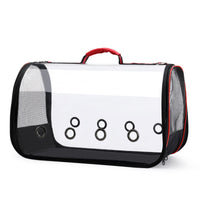 Custom Logo PVC Transparent Cat Carrier, Dog Carrier, Pet Carrier, Portable Hand Bag Carrier for Cat and Dog
FOB China port price is USD 4.99/pc.
MOQ is 500pcs. Customizations can be done.

Shoulder bag allows you to carry small dog , small and medium cat at anywhere and any time. Leave your hands to carry other things while keeping your pet safe and close to you. It's a good choice for you to go shopping, walking, traveling, hiking with your puppies.

Ventilation net on both sides, grommets ventilation holes on front panel and back panel and safety hook inside the bag.

Shoulder strap included.

For big order quantity, prices will be updated. Pls subscribe or contact us. We Promise to contact you within 12 hours!

Dingyi is a professional manufacturer and leading supplier for outdoor gears and pet backpacks. We are providing pet water pouches, pet bags, outdoor soft water bottles, water bladders, hydration backpacks etc.